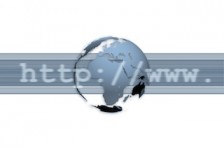 The Internet has given birth to a new method of marketing through social media.  The rising number of people engaged in an online conversation is proof of a growing market.  Advertising is no longer limited to traditional media like print and television.  Social media networks provide vast opportunities for marketing due to the millions of users continuously sharing content online.
A recommendation from a friend or even a friend of a friend has become a trusted form of advertising.  Tapping into these conversations will show marketers about the online behavior of a specific target audience.  If you are into internet marketing, you need to be aware of the interesting topics and issues relevant to your audience.  You have to create an online presence by signing up on popular social media networks and engage your target market.  Here are top strategies for social media management to get you started:
Pay attention to the online conversation.
For a hundred years, companies decide on what products to produce and sell to the target market.  They establish the brand and create a strategy on how they can push the product to the target audience.  In the social media marketing age, this formula is no longer effective.
Social media gives you the chance to do research at practically no cost.  It allows you to set your marketing goals just by listening to the online conversation.  Using social media tools also allows you to know who is talking about you or your product.  You will also get positive or negative feedback and respond directly to those comments through social networks.
By tapping into these online conversations, you can determine which people are the most popular influencers and monitor your competitor activities.  A wealth of information is available right at your fingertips.  Once you get all you need to know, you can plan on allocating your resources more efficiently.
Create your own share of voice.
Share of voice in advertising means the percentage of mentions a certain product or company has in an active market.  You can track the share of voice of your product by looking at trending topics or what's hot in social media networks.  Maintain website development so you can share your blog posts in social media networks.  Letting others see your content increases the possibility of viral sharing and internet marketing.
Set your goals.
Since you already what people think or feel about your product or business, it's time to establish your social media goals.  This includes aligning your business management strategies to match social media expectations.  You can set a benchmark for increased brand awareness if your product is relatively new to the market.  You can also include increasing sales and positive brand reputation as part of your goals.  Setting benchmarks for your goals will allow you to track your progression with each milestone.
Look for popular bloggers and established online communities
Part of your online research should include knowing the people or communities that mention your product or shows relative interest to the industry.  There are literally thousands of websites where these online conversations are happening.  You can start by looking for communities and bloggers mentioning your product using a search engine.  Just type the keywords you want and check out the search results on display.
You can contact bloggers these bloggers and ask them to link your website in their blog posts when they mention your product or company.  You can offer something in return like complimentary products.  Just make sure your site has a user-friendly website design to attract visitors.