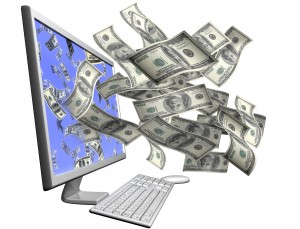 In this day and age, the business world is gearing towards using online marketing to develop their company branding.  Competition is tough in the online arena, and if you are not effective in connecting with your market, you will surely be left behind.
A store situated in a good location will be visible to a lot of potential customers.  In the same manner, a well-developed web site would be viewed by a lot of site visitors.  If your site has great content, these visitors will keep coming back for more.  A great website design may build up your brand's image but how will you get the attention you need from online users?
Search Engine Optimization, or SEO involves increasing a web site's visibility in search engine results.  When users enter words in a search, the search engine displays a list of web site results which seem to be relevant to those words.   This means that with an effective SEO, a web site will be exposed to a lot of people searching with words related.
SEO has become a huge part in driving visitors to sites.  However, there are things to remember when hiring people who claim to be SEO experts.  Because some business owners are not aware of how the complicated search engine algorithms work, many fall prey to bad SEO practices.  A lot of people are under the impression that the more times you repeat a certain keyword in a page, the more it will appear in search engine results.  They probably got this idea because that was the case many years ago.  Now that search engines have been developed to be "smarter", all that will do is damage your site's reputation and lose potential clients.
Real and responsible SEO experts would know that natural use of keywords and relevant content is the answer to effective search engine optimization.  eCreative is composed of the best social media experts in the industry.  We offer services for your online marketing needs including, but not limited to web development, content management and SEO.  In our years of experience, we have helped leading companies achieve success by assisting them in reaching their internet audience.  eCreative's reputation as one of the best web designers in Sydney motivates us to deliver only the best quality of service.
We understand that for SEO services to be effective, you have to know your customers and deliver content that they need.  You should not sacrifice your business' reputation because of irresponsible SEO companies.  Our SEO experts can help you achieve the maximum amount of web site traffic while maintaining your good image with content that represents the quality of your business.