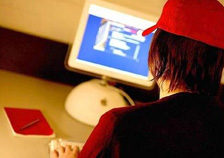 Taking Your Online Business to the Next Level
Thanks to technology, we no longer need to go to the local stores every now and then just to buy the goods we need. We simply need to go online, click on the item we want, submit our card number and presto! Such item will be delivered on our doorstep. All of these have been made possible with ecommerce.
Online business has so many advantages over the offline business although they are basically the same. First, you don't need to a physical store and a lot of people to run it. Even you alone, can manage your business. This also means that you don't have to spend lots of money for the overheads and operational expenses. In a typical local store, you need to quite a big amount of money to start your business. On ecommerce, you simply need a computer and an internet connection. Some entrepreneurs can even sell without having the actual products with them! They merely advertise and in return, they get a commission. Because of these, many people are entering this business with the hope of making huge profits. But why is it that only a few actually succeed in this field?
Just like all other websites, your site should also be optimized in order to gain more clients. You don't expect that people will type in your web address on their search bars unless your site is as famous as amazon.com or eBay. If you're just starting, there's a little chance that you make good sales during the first few months of your business.
Ecommerce and Social Media
Social media is impacting the way we do business in so many ways. People are constantly sharing information online and there's no limit on it. They can send and receive data anytime, anywhere. But many entrepreneurs don't actually utilize the social media with ecommerce because for them, ecommerce is all about selling and not sharing.
But actually, even the biggest ecommerce websites like Amazon also make use of the social media to expand their business and reach out to many more customers. Promoting your products through these social networking sites may be difficult though but with the right strategies, you can become successful.
How to Generate More Sales Using Social Media
Keep your site optimized. You want to impress potential customers by showing great useful contents. Design is only secondary to the success of your ecommerce website. Your main focus should be on creating high quality contents.
Interact with others. The best thing about social media is that it allows you to communicate with real people. You don't sell your products right away. Your first step is to gain their attention and later on their trust. Publishing blogs is one way to do it. Whether you're getting help from SEO professionals or you're doing it by yourself, you should aim to establish relationship with your target market.
Make a strong call to action. Give your visitors, friends, or followers good reasons why they should keep interacting with you. Through these social networking sites, keep them updated about your upcoming promos, sales, tips, and other helpful info.
Advertise. Once you have successfully followed step number 2, it's time for you to advertise. You will be surprised that even if you don't talk too much about your products, people who have been impressed of your website (and your services as well) will become your sales agents. They will be so much willing to spread the word!